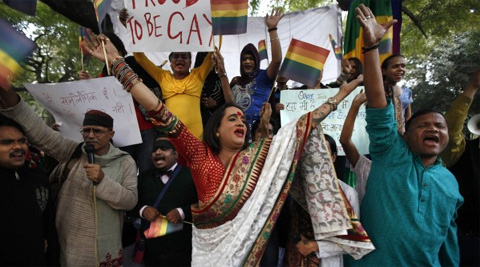 Indian Supreme Court – Still Backwards and Encouraging Bigotry
Even with the large domestic and international vocal protest against the Indian Supreme Court's decision to uphold Indian Penal Code's Section 377 last December, the SC remains stubborn and refused to take another look at the controversial ruling.  The order issued today simply states:  ""We have gone through the review petitions and the connected papers. We see no reason to interfere with the order impugned. The review petitions are, accordingly, dismissed".
Several gay rights activists and organizations, including the Naz Foundation, submitted a request for a review stating that  "criminalising gay sex amounts to violation of fundamental rights of the LGBT community". There are a number of "grave errors of law" and "wrong application of law" in the judgement which need to be corrected.  This is not surprising, but the fight still continues!
And, in other sad news, folk Singer Pete Seeger died today at the age of 94.
Posted: January 28th, 2014Tags: India Supreme Court, Section 377