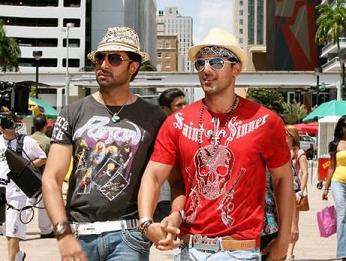 PK Article of the Week – EGO Magazine
Although Dostana, starring Abhishek Bachchan, John Abraham and Priyanka Chopra, was released a year ago, it's still being featured globally in film festivals and a dominant topic in the discourse of queer representation in Bollywood. And, "Shut Up and Bounce" and "Desi Girl" (and their various mixes and versions) continue to pack the dance floor at Desilicious!
EGO Magazine recently caught up with Dostana director Tarun Mansukhani to discuss the film, the response from gay rights and conservative groups in India and its possible influence in the historic ruling doing away with Penal Code 377. But, the big question we all have – which one will actually come out of the closet in one of the many sequels that will obviously be churned out of Bollywood?!
Posted: October 22nd, 2009Tags: Bollywood, Dostana, Ego Magazine, Queer