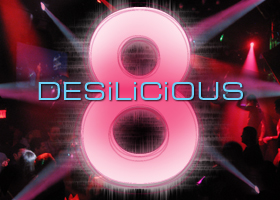 Desilicious: 8-Year Anniversary Bash on Saturday, March 27th
Don't miss our 8th Anniversary extravaganza as we take the party back to Pachita — the exclusive penthouse floor of the legendary international club Pacha! Ashu Rai and DJ Bobby will be serving up your favorite Bolly Dance beats along with big-screen visuals by Neeraj. Arrive early to revel in 8 years of Desi + Queer + Fab and get in for just 8 bucks before 11pm!
Sholay Productions Presents
Desilicious: 8 Year Anniversary Bash
Saturday, March 27
Doors Open 10pm
Pachita
618 W. 46th Street (@ 11th Avenue)
Entrance is to the right of Pacha's main entrance
Music by Ashu Rai and DJ Bobby
Big Screen Visuals by Neeraj
Plus go-go dancers, dragsters and wall-to-wall hotties!
$15 Cover
$8 before 11pm
RSVP via Facebook
Entrance: 21 yrs + (with ID)
desi + queer + fab
More on PACHITA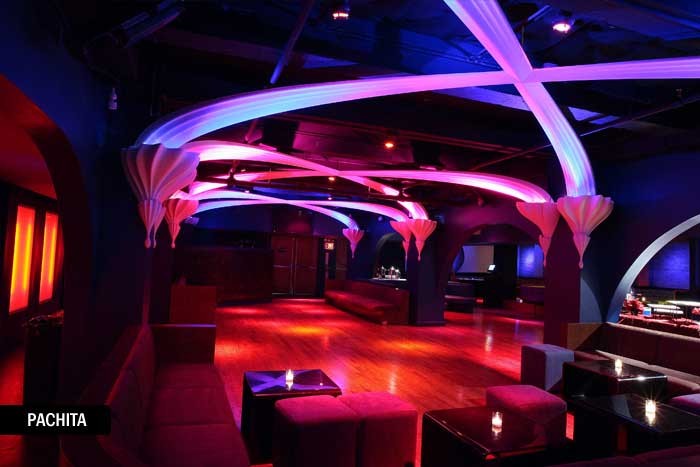 PACHITA is the penthouse luxury club at PACHA and is an intimate space sleekly designed with an eclectic flair and features Moroccan vaulted ceilings. The space is complimented by plush, curved banquettes which lends the opportunity for lounging and dancing.
Enhanced by a separate VIP entrance, PACHITA's guests feel totally exclusive. It includes a fully independent sound system, a DJ booth, a full-service bar and the most luxurious ladies bathroom in NYC. There is also a same-level balcony for smokers so you don't have to trek downstairs.
Posted: March 4th, 2010Tags: Anniversary, Desilicious, Pachita, sholay