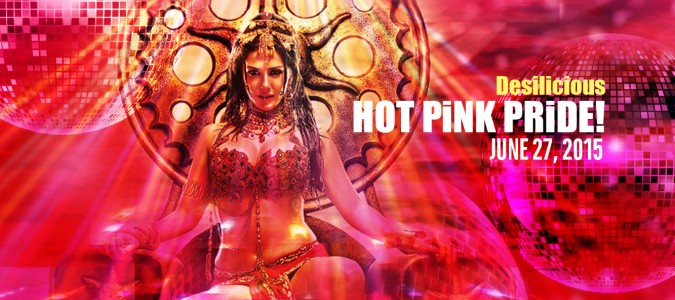 Desilicious Hot Pink Pride on Saturday, June 27th
Mark your calendars for Saturday, June 27 and join us for one big, hot pink Pride celebration! Watch this space for details.
Sholay Productions presents
The Seventh Annual
Desilicious: Hot Pink Pride!
Saturday, June 27th
Doors Open 10pm
Bolly-Mix by Ashu Rai with Visuals by Neeraj
Opening set by Atif
Pachita
618 West 46th St | Btwn 11th and 12th Ave
(VIP top floor of Pacha)
21+ to enter
$15 Early Bird tickets are available here.
$25 art the door
RSVP on Facebook.
Posted: April 27th, 2015Tags: Center for Women's GLobal Leadership, dance party, International Women's Day, Katra, Sholay Events