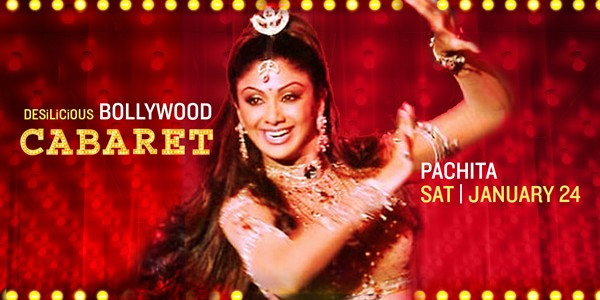 Desilicious Queer Bollywood Cabaret Party Tonight at 10PM Sharp!
Join us for our first bash of 2015 tonight!! 
We're celebrating the ultimate desi cabaret divas who shake, roll, and thumka their way into our hearts
Don't miss an unforgettable night of hip shaking beats and wall to wall Bollywood decadence with music by Ashu Rai plus an opening set by Atif.
Look out for live cabaret dance acts on the go-go box and a special appearance by the queen of the night—Helen! Plus big screen cabaret visuals by Neeraj.
Arrive early for drink specials and Bollywood cabaret makeovers!
Saturday, January 24th. Doors Open 10pm
Pachita
618 West 46th Street
(btwn 11th and 12th Ave)
NYC
$20 | $10 before Midnight
Note: Entrance is west of Pacha's main entrance
Must be 21+ to enter w/ ID
Special Midnight performances featuring Helen and Abhishek
Posted: November 30th, 2014Tags: Bollyween, Bollywood, Desilicious, gay, Halloween, lGBT, New York, New York Halloween, Pride, sholay, Sholay Events, sholay events nyc, sholay party nyc