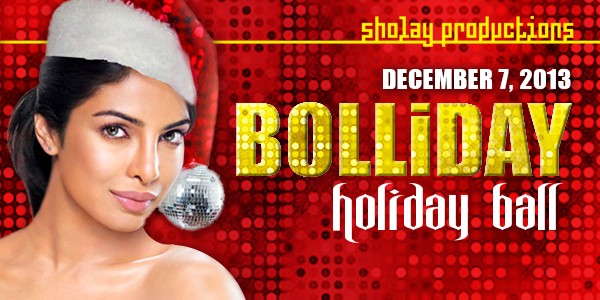 Desilicious Bolliday Holiday Ball
Kick off the holiday season with Bollywood decadence as we take the party back to Pachita for our annual Bolliday Holiday Ball!
Ashu Rai will be putting on the holiday cheer with your favorite beats along with an opening set by Atif
We're thrilled to have go-go performer extraordinaire Shazad back on the box direct from Toronto!
Look out for big screen visuals by Neeraj and a few holiday surprises.
$500 from the proceeds will be donated to UNICEF's Typhoon Haiyan emergency response fund.
Sholay Productions invites you to
Desilicious Bolliday Holiday Ball
Saturday, December 7th, 2013
Doors Open 10pm
Pachita
The VIP top floor of Pacha
618 West 46th St (btwn 11th and 12th Ave)
$20 Cover / $10 before 11:30pm
You must be 21+ to enter
Posted: October 10th, 2013Tags: Bollywood, December, Desilicious, gay, Holiday, lGBT, New York, sholay, Sholay Events, sholay events nyc, sholay party nyc