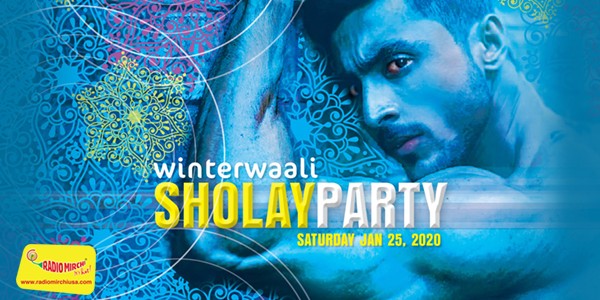 Winterwaali Sholay Party! January 25, 2020
We're kicking off 2020 with hip shaking beats and returning to our lower Midtown Pride party hotspot — 5th&Mad. By popular demand, we're throwing a night party so doors open at 10PM! Ashu Rai will be supplying your favorite Bolly tracks. Arrive early for cocktail specials and work it all night with us.
Saturday, January 25th
10 PM – 4 AM
Bolly Mix by Ashu Rai
Featuring LIVE DHOL drumming to accompany Ashu Rai's beats by Mohit of RockandDhol.
Big Screen Visuals by Atif
5th & Mad
7 E 36th St, New York, NY 10016
Trains: B D F M N R Q W @ 34th ST or 6 @ 33rd St
Be 21+ to enter w. ID
$10 before 11:30pm / $20 after
Radio Mirchi
Exclusive Radio Partner
Posted: December 25th, 2019Tags: Bollywood Party, Chutney, Desilicious, LEGBTQ Bollywood party, LGBT South Asian, NYC, sholay, Sholay Events, The DL