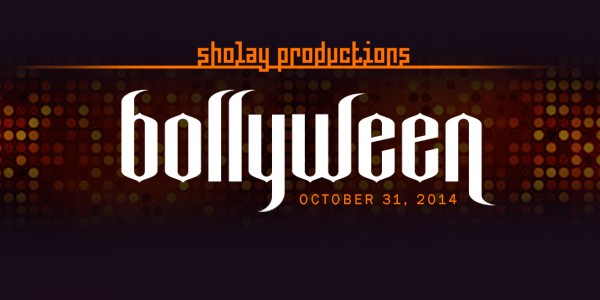 Don't Miss Bollyween on October 31st!
Thanks for turning out and dazzling us at our Sparkle bash! Special thanks to all our guest artists—Asifa Lahore, Shazad and DJ RuBot for adding extra sparkle to the night.
Now…mark your calendars for Friday, October 31st as we celebrate Halloween with a decidedly dark Bollywood twist. Join us at Pachita as we go bump in the night with beats by Ashu Rai and Atif with visuals by Neeraj. Stay tuned for more details.
Desilicious: Bollyween
Friday, October 31st
Doors Open 10pm
Pachita
618 West 46th Street
between 11th and 12th Ave
Top VIP floor of Pacha
A/C/E to 42nd Street/Times Square
Must be 21+ to enter
Posted: September 27th, 2014Tags: Bollyween, Bollywood, Desilicious, gay, Halloween, lGBT, New York, New York Halloween, Pride, sholay, Sholay Events, sholay events nyc, sholay party nyc