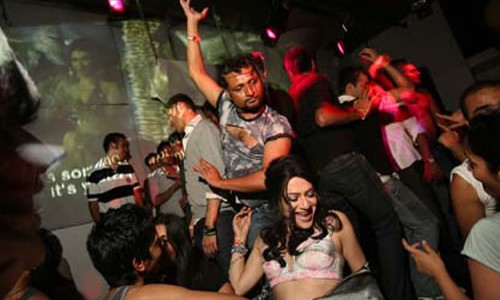 NYC Pride Events 2011
It's that time of year again and another NYC Pride is here! There's our annual Desilicious party on Friday, a SALGA reception on Saturday and then the Manhattan Pride march on Sunday afternoon followed by Color Me Queer that night. Below are some events to check out!
Friday June 24
Desilicious Hot Pink Pride
Rebel
251 West 30th St (between 7th and 8th Ave)
10:00 PM – 4AM
Don't miss our biggest bash bash of the year at Rebel with a Desilicious mix by Ashu Rai and DJ Bobby, DJ Geeta and visuals by Neeraj. Plus, special peformances by Hariqbal Basu and the SALGA Pride dancers.
Saturday, June 25
SALGA Pride Reception
Vlada
331 West 51 Street
7PM
Recover from the Desilicious festivities the night before and stop by the SALGA Pride reception for a drink and meet many of the queer desi out-of-towners.
Sunday, June 26
Heritage of Pride March
12 Noon
Participate in one of the largest LGBT Pride parades with SALGA. RSVP via Facebook!
Sunday, June 26
Color Me Queer!
Rebel
251 West 30th St (between 7th and 8th Ave)
8:00 PM – 4AM
Round out pride weekend with the largest queer people of color party in the world presented by SALGA NYC & the Audre Lorde Project with music by DJ Rekha, DJ Sakir and DJ AK-Right and visuals by Neeraj of LotusVe.
Posted: June 16th, 2011Tags: Pride