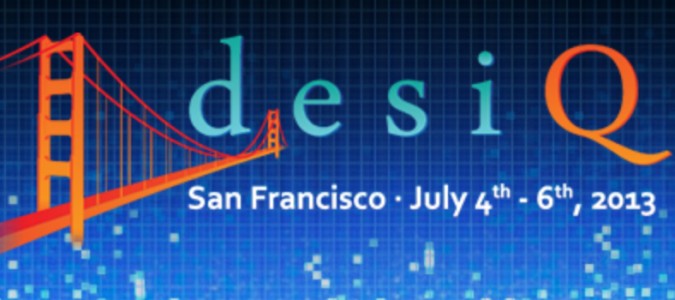 Register Now for DesiQ 2013!
Trikone is proud to host DesiQ, a conference on South Asian lesbian, gay, bisexual and transgender issues. This will be Trikone's fourth such conference since 1995.
DesiQ 2013 calls all South Asian queer and trans folk—activists, organizers, and artists; students, workers, and professionals; youth, seasoned mid-lifers and our silvered elders—to come together and dialogue, gossip, strategize, dance, eat, flirt, listen, contribute, learn, connect, collaborate, make friends, and generally celebrate our amazing and beautiful selves, communities, and lives!
DesiQ will feature an incredibly powerful, diverse and thoughtful array of activists from both South Asia and our Diaspora who will talk about their work and passion, and challenge notions of what it means to be queer and desi.
Check out their program line up here.
Here's a peak at who will be at DesiQ…
Sunil Pant, Nepal's first openly gay lawmaker, outlines how his organization, the Blue Diamond Society, has been fighting for Nepal's queer community.
Shery Kazi, Pakistani leader of Naz Male Heath Alliance, discusses the needs of Pakistan's Hijra, MSM and other sexual minorities.
Indian filmmaker Shridhar Rangayan speaks about South Asian LGBT identity in Hindi and North American film and documenting South Asian LGBT history.
Don't miss these exciting workshops and panels to explore music, art, sex and a myraid of issues that concern a community as diverse and vibrant as ours.
Kathak dance, and its homoerotic elements hidden in plain view
Is the Internet Enough to Build a Gay Male Community in Pakistan?
Transgender Equality and Rights within the South Asian Queer Community
DesiQ happens every 5 years. Don't miss your chance to shape the issues that affect you!
Register now to take advantage of their early bird rate!
Posted: May 11th, 2013Tags: bisexual, DesiQ, gay, lesbian, Queer, San Francisco, South Asian, transgender