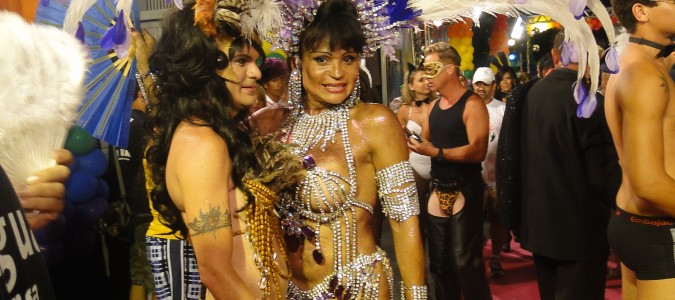 Spartacus International Gay Travel Index for the LGBT Traveler
If you're working on planning your big summer/fall trip, make sure to check your destination against this detailed index by Spartacus World, the gay travel site, of the most LGBT-friendly countries in the world. Last updated in February, the index includes 14 different categories ranging from marriage to the death penalty. The top destinations are Sweden, Belgium, France, Netherlands and the UK. Sadly but not surprisingly, Sri Lanka and India both appear with a ranking of 89 and Pakistan with a ranking of 118 out of 139. For the US, a separate index is included for each state due to the fact that the "legal situation …in the different US states". Best places to visit in the US are Washington DC, Massachusetts and New York, with Utah, Alabama and North Carolina at the bottom of the list.
And, if you're planning a getaway to the Southern Hemisphere, Huffington Post summarizes the top LGBT friendly Latin American countries in the following order: Uruguay, Argentina, Brazil, Mexico, Costa Rica and Chile.
Posted: June 3rd, 2013Tags: gay traveler, Spartacus International Gay Travel Index