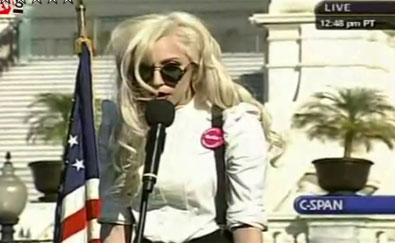 The Big Gay March in DC
We were unable to make the big march this past weekend in DC, but have been living vicariously through the tweets and FB postings from those that attended. Our best recap to date is from Out Magazine's Tim Murphy and his piece, "The 10 Things I Learned at the Big Gay March".
And, I could completely relate to his fashion commentary on DC queers, having spent two years in a city where one feels like an alien wearing black in the summer. And, we've also been hearing critiques that working class/people of color groups were left out of the organizing around the march, including this piece by Kenyon Farrow.
Posted: October 14th, 2009Tags: Lady Gaga, Out Magazine, Washington DC