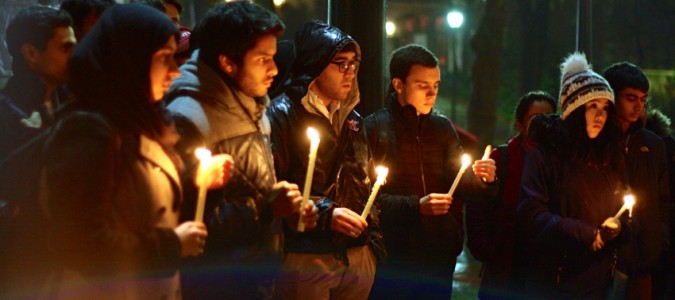 Vigil for Peshawar Victims of Taliban Attack
While the shock and grief at the senseless massacre in Peshawar is still setting in, we invite you to join the Organization of Pakistani Students at Columbia University tonight (Dec 17) for a candlelight vigil to offer prayers and thoughts for the victims and their families. Visit their Facebook event page to RSVP. It starts at 7pm at the Sundial at the Columbia University Campus (1 train to 116th Street).
We stand in solidarity with the Pakistani families who have faced losses at the hands of the Pakistani Taliban. One can only hope that the voices of moderation and peace will prevail. Please spread the word!
Posted: December 17th, 2014Tags: Candlelight vigil, Columbia University, Organization of Pakistani Students, Pakistan, Peshawar attack