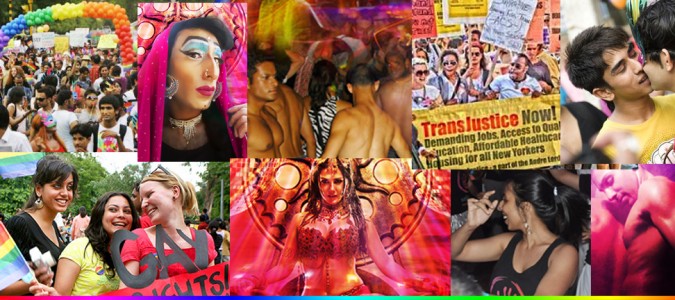 Your Unofficial NYC Desi Queer Pride Guide
Its' a 36-hour marathon of rising up, getting down, celebrating and non-stop hip-shaking. Yes, NYC Pride weekend is upon us and looks like out South Asians are taking over town! Here's a round up of desi-queer Pride weekend events—including marches, parties, and drunk brunches. Bookmark this page and keep checking back for updated info.  Email us if you've got a desi queer tip in NYC.
Friday, June 26th: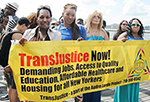 SALGA-NYC will be participating in the 11th Annual Trans Day of Action—celebrating resistance, resilience and revolution!
Organized by the Audre Lorde Project (ALP)
When: 4:30–6:15
Where: Pier 45/Christopher Street Pier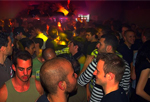 We're  joining SALGA-NYC in kicking of the big weekend with an after work gathering at Shadow Boxers. Welcome out of town guests and catch up with friends at this annual reception with Bolly beats by Atif  and happy hour drink specials. All welcome. No cover! We'll also be celebrating SALGA's belated birthday!
When: 7–10PM
Where: Shadow Boxers, 215 W 40th St, between 7th and 8th Ave
Saturday, June 27th: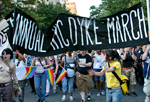 Join SALGA NYC and Q-Wave for the 23rd annual Dyke March with a pre-march desi brunch!
Time and Location:
2:00 pm for pre-brunch at Dhaba Indian Restaurant (108 Lexington Ave) and/or
4:30 pm in front of the NYPL (main library, between the lions)
Look for the Q-Wave and SALGA banners! The march steps off at 5 pm and ends in Washington Square Park.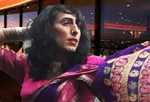 What better way to take care of that Friday night hangover than a bottomless Bollywood brunch? DJ DynAMITe & Lal Batti bring you Rainbow Rangoli: PRIDE Drag Brunch. Note: Entry by Advance Ticket Only
When: 3:30-5:30pm
Where:  La Flaca NYC, 384 Grand Street, New York, NY 10002
Post brunch, let Lal Batti (more like Lal Energizer Bunny) be your guide to a perfect drunk evening as she takes the party to Le Poisson Rouge and shares the stage with hostess Linda Simpson for Le Bingo—everyone's favorite game of chance. Doors 6:30. Ready for more? Get yourself uptown with Lal Batti and the Bingo caravan to Desilicious Hot Pink Pride!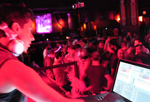 Get ready to paint the town pink at our biggest party of the year! Our annual Pride bash is legendary so get your pink on and join us at Pachita! Arrive early for drink specials, a flash mob of SALGA dancers and an appearance by Lal Batti.
Bolly-Mix by Ashu Rai
Visuals by Neeraj of Lotus Visual
Opening set by DJ Tikka Masala
$15 Advance tickets
$25 at the door
When:  10 PM – 4 AM
Where:  Pachita (VIP top floor of Pacha)
618 West 46th St | Btwn 11th and 12th Ave (21+ to enter)
Sunday, June 28th: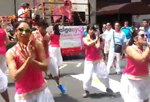 With all the partying all weekend…save up some energy for the March that started it all! Join SALGA on 5th Avenue bright and early on Pride Sunday. Sholay will be proudly co-sponsoring the float again this year with music by Ashu Rai and Bollywood moves by the energetic SALGA Dancers.
When: 11:00 AM – 4:30 PM
Where:  Meet up at 39th St between Madison and Park (enter from the east) between 11-Noon.  We will start marching at 12:30 SHARP.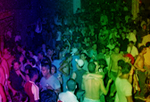 You've made it this far…so keep it going and get yourself to Color me Queer. It's the biggest dance party for queer people of color during Pride! Proceeds support GAPIMNY, Q-Wave, SALGA-NY, and Tarab-NY.
When:  6pm (after the Pride March) – midnight
Where:  THE DELANCEY
Rooftop Garden and Main Floor*
168 Delancey Street on the Lower East Side
Posted: June 18th, 2015Tags: Color Me Queer, Desi Pride, Dyke March, Gay and Lesbian Pride, LGBT Pride, NYC pride, SALGA, sholay, Trans Day of Action