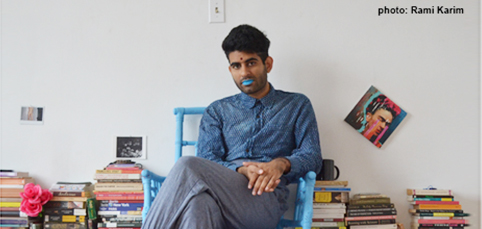 Spotlight on LGBT South Asians in America
"I didn't think it was possible to be both LGBT and Indian, the only visible models of LGBT people I saw in the media were white."—Alok Vaid-Menon, transfeminine South Asian writer, artist, and community organizer based in NYC.
NBC News recently highlighted the struggles of LGBT South Asians in America, interviewing queer desi activists from across the country: "For LGBT South Asians in America, the road to visibility has been an arduous one. Despite inroads from June's historic Supreme Court ruling on marriage equality, equal rights activists in the minority community of more than three million nationwide say they're struggling to find their place within the larger, American struggle for equal rights, while battling cultural hurdles at the same time."
Marginalization and lack of visibility in mainstream LGBT culture coupled with limited acceptance among South Asian families has made coming out and feeling empowered a challenge for many queer desis. While some of us are living in a queer desi bubble of community, acceptance and empowerment, many others are in a more precarious situation. Read the full article here.
Organizations like SALGA, Trikone and Sholay are providing spaces for LGBT South Asians to reconcile and celebrate their identities through support, events and community building. Last year, NQAPIA (National Queer Asian Pacific Islander Alliance) and the Asian Pride Project collaborated to develop a series of moving multilingual public service announcements (PSA) entitled "Family Is Still Family. Love Is Still Love" featuring South Asian parents expressing their love for their LGBT children. Downloadable campaign leaflets are also available on the NQAPIA website in Hindi, Gujrati, Urdu, Punjabi, Bengali, and Arabic.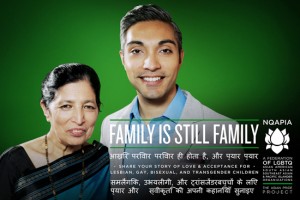 Posted: September 12th, 2015Tags: Asian Pride Project, LGBT South Asians, NBC News, NQAPIA, Queer Desi