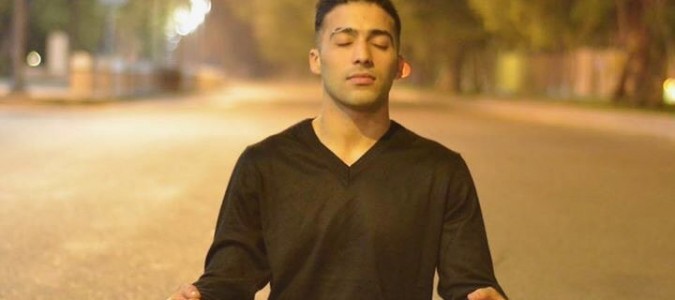 Life and Death of Iraqi Dancer Adel Euro
The world has witnessed many tragedies in recent weeks, from Orlando, Dhaka, Istanbul, Baghdad, and Medina to St. Paul, Baton Rouge and Dallas.  There have been many stories of the victims and survivors of these tragedies, including one which has touched us immensely –  the life of 27-year Iraqi rapper, artist and performer Adel Euro , (Adel El-Jaf) who died in last week's bombing in Baghdad.  Adel was self-taught and started off dancing in Baghdad parks and public spaces, even while being told that it was too dangerous for him in Iraq.
A NYC-based dance group, Battery Dance, discovered Adel and invited him to a competition in Jordan two years ago.  He remained in contact with the group, who would conduct dance lessons via Skype with Adel practicing in his living room. According to the group's founder, Jonathan Hollander, Battery Dance was working on bringing Adel to New York to further expand his dance career. They encouraged him to finish his law degree in Baghdad before coming to the US, which he did a few weeks ago.  Tragically, he was at the Karrada shopping center last Saturday with a group  of friends when a truck laden with explosives crashed into the complex killing over 300 Iraqi civilians, many of whom were shopping for Eid.  Since then, an ISIS-affiliated group claimed responsibility.  Adel and his group of close friends were among the casualties.  According to Hollander, Battery Dance will be working on ways to commemorate Adel and ensure that his memory will live on forever. You can follow the dance company on Facebook and view more of Adel's videos here on YouTube.
Posted: July 8th, 2016