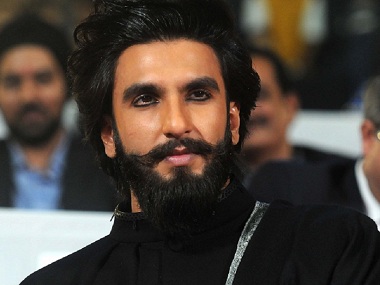 Ranveer Singh as a Bisexual Character in Sanjay Leela Bhansali's latest
Every few years, we're always looking forward to the latest Sanjay Leela Bhansali epic film and we're due a new one, two years after 'Bajirao Mastani".  The director's latest, "Padmavati", will feature Deepika Padukone, Ranveer Singh and Shahid Kapoor.   Based on the life of the Delhi Sultanate ruler Alauddin Khilji (played by Ranveer Singh),  rumors are circulating that the film will delve into the ruler's attraction to the slave-general Malik Kafur.  The main focus of the film will be around Khilji's attraction towards Rani Padmini, played by Deepika Padukone.
The film has already been a target of attacks by the Rajput Karni Sena, whose goons assaulted Bansali on the film set.   Their issue with the film:  rumors that  "Padmavati" has a love sequence between Padmavati, the Queen of Chittor and Alauddin Khilji, the Delhi Sultan.   The state president of the sect claims that "this is an outrageous distortion of Rajasthan's history as Rani Ji self-immolated herself along with other women of the fort when they heard that Khilji is marching ahead to take over the fort".  Wonder what these goons will think of these latest rumors?
"Padmavati" is slated to open December 1st and we're eagerly also awaiting the music, along with the film.
Posted: September 27th, 2017Tags: Ranveer Singh