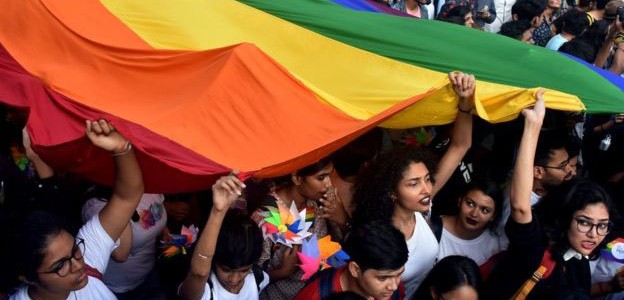 Our Unofficial 2019 Desi Queer Guide for World Pride NYC!
World Pride is in New York City this year so get your Pride on with our round-up of parades, marches, parties, and exhibits during the month of June.   Keep this page bookmarked as we will update it regularly.  Email us if you've got a desi queer tip in NYC.
PARTIES, PARADES AND MARCHES
Sunday, June 2nd | 12PM – 6PM
Queens Gay Pride Parade & Festival

Kick off Pride Month at the most diverse LGBT Pride Festival in the country.
Arrive by 11:30 AM and march with SALGA NYC. The parade will begin at 37th Avenue and 89th Street. SALGA NYC will be lining up between 88th St and 89th st on 37th ave. They will have signs and SALGA NYC banners for the marchers.
The festival will be held on 75th Street and 37th, beginning at 1:30pm and ending at 6pm. Vendors, food and informative business, community and social group booths are located throughout the festival site.  You can find out more here.

Saturday, June 8th | 7:30 PM
Brooklyn Pride March

The annual twilight parade starts around Lincoln Place and ends at 9th St. & 5th Avenue and steps off promptly at 7:30pm.  More details are here.
Sunday, June 23rd | 12PM – 6PM


Bronx Pride Festival

Celebrate Pride in the Bronx with a march, rally, family events and live entertainment at this day-long festival. The rally is set to take place at Bronx Borough Hall and the march will step off from there, heading down 161st Street to Third Avenue. The festival takes place after on Third Avenue with vendors, food, family games and a stage packed with performances by local singers, dancers and drag artists. Headlining performers this year include Honey Davenport from RuPaul's Drag Race and recording artist Deborah Cox. More details are here.
Friday, June 28th | 4 PM – 6PM
15th Annual Trans Day of Action

The 15th annual Trans Day of Action will take place on Friday, June 28, from 4 to 6pm at Washington Square Park. Join TransJustice and Audre Lorde Project as they champion policy goals for advancing housing equity for Trans and Gender Non-Conforming in New York City. March Kick-Off at 5:00 PM from Garibaldi Plaza in Washington Square Park. More details are here.
Saturday, June 29th | 

12 Noon – 6PM
Harlem Pride 2019 Celebration Day

Taking place at 125th and 133th Streets, the 10th annual Harlem Pride Day extravaganza is the culmination of a monthlong series of events in June celebrating LGBTQ+ history and heritage in this legendary uptown neigbhorhood. This free, family-friendly festival takes place from noon to 6pm and includes artists, food, entertainment and activities for adults and youths of all ages and cultures. More details are here.
Saturday, June 29th | 5pm – 8pm
Dyke March

Step off is at 5pm sharp at Bryant Park on 42nd street and 5th Avenue. The march starts at Bryant Park and heads down to Washington Sq. Park via 5th Avenue. Please bring signs, noise makers, rainbow flags, etc. etc.Bryant Park, Manhattan. More details here.
Saturday, June 29th | 10PM – 4AM
Desilicious BollyPride!

Meet us at 36th&Mad for our most over-the-top night of the year with two floors of dancing, music, visuals and performances. This will be our biggest, queerest bash ever!
Music by Ashu Rai
Visuals by Atif
Desi Drag Starlets
5th&Mad • 7 East 36th Street in Manhattan
Advance tickets are here.
RSVP on Facebook here.
Sunday, June 30th | 10:00 AM
March with SALGA in NYC Pride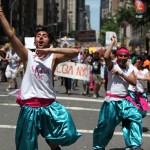 Come march with SALGA NYC at the New York City Pride March. Every year SALGA has a fabulous presence in the Pride march where it all started. Join us in representing all the diversity and beauty of LGBTQ South Asians!  Check back for details
Sunday, June 30th | 9:30 AM
Queer Liberation March and Rally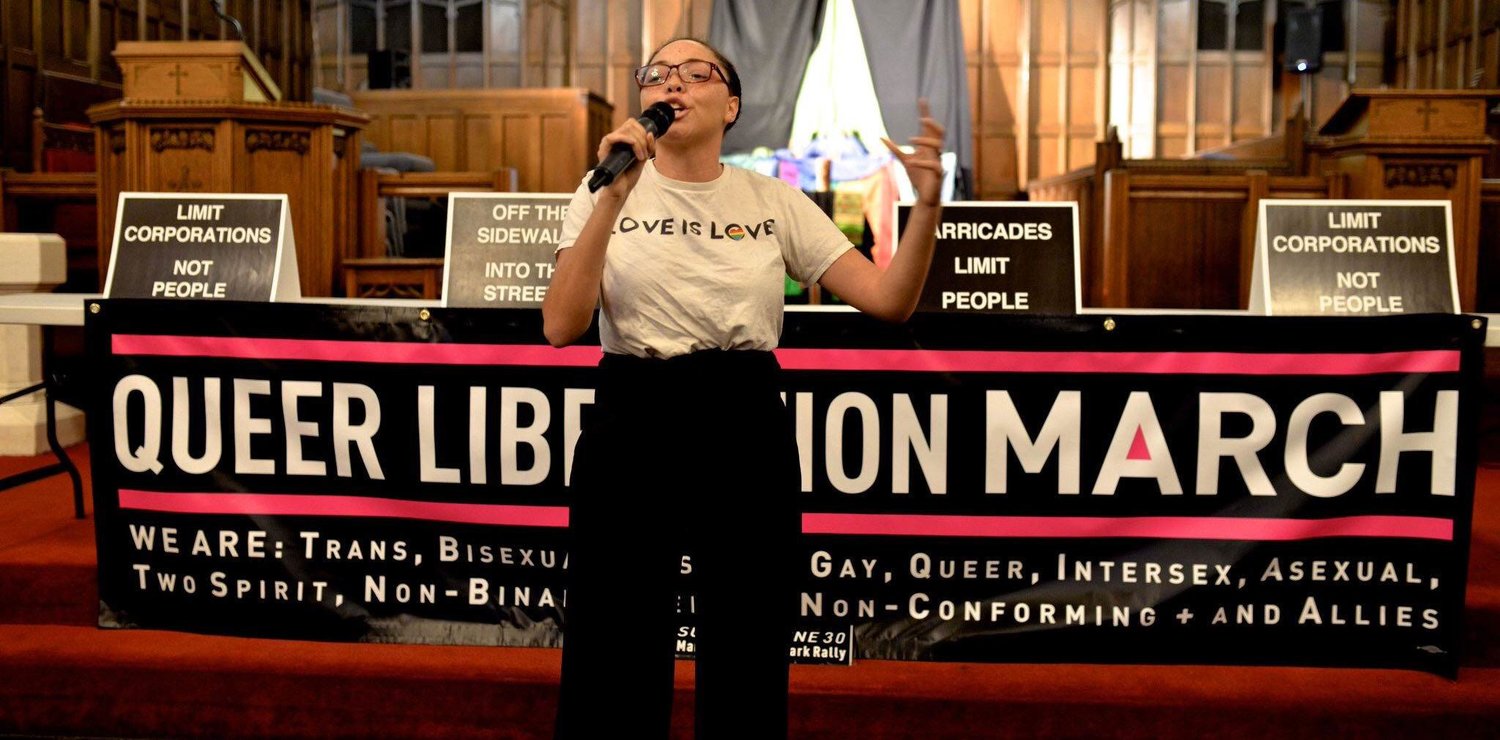 Organized by the Reclaim Pride Coalition, the Queer Liberation March is a march without corporate floats and the presence of police.  The focus is to mobilize the community to address the many social and political battles that continue to be fought locally, nationally, and globally.  The march kicks off June 30th at 9:30 a.m. from the Stonewall Inn and proceeds up Sixth Avenue to Central Park for a community-focused Rally on the Great Lawn.  More details are here.
Sunday, June 30th | 6PM – 10PM


Color Me Queer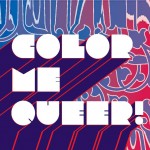 Join GAPIMNY, SALGA NYC, Tarab NYC, and Q-Wave for their annual post-parade Queer people of color blowout bash! The party starts at 6pm at the Delancey — 68 Delancey St in the Lower East Side. More details here.
SHOLAY CULTURAL PICKS
In between all of the parties, tea dances and parades, take in a little culture and art with these special exhibitions in New York:
On display at the Leslie – Lohman museum, the exhibit examines the impact of LGBTQ civil-rights movement on the art world.   Key themes include Coming Out, Sexual Outlaws, The Uses of the Erotic, Gender and Body, Things are Queer, AIDS and Activism, and We're Here.
As part of the year-long tribute to Robert Mapplethorpe, the current exhibit focuses  on the artist's works, including early Polaroids, collages, his classic nudes, photographs of celebrities and his self-portraits.
The show features two exhibits:  "Letting Loose and Fighting Back: LGBTQ+ Nightlife Before and After Stonewall " and "By the Force of Our Presence: Highlights from the Lesbian Herstory Archives, which looks at lesbian urban life both pre-1969.
At the Brooklyn Museum, the exhibit presents twenty-eight LGBTQ+ artists born after 1969 whose works grapple with the unique conditions of our political time, and question how moments become monuments.
A free exhibit at the New York Public Library on 5th Avenue and 42nd Street, view a commemoration of the LGBTQ civil rights movement in the 1960s and 1970s through the photographs of journalists  two Kay Tobin Lahusen and Diana Davies.
This exhibition at the Brooklyn Historical Society examines how the Brooklyn waterfront nurtured queer lives, from 1850 up until the present day.
Posted: May 26th, 2019Tags: Desi LGBTQ, LGBTQ Guide, NY Pride, World Pride 2019