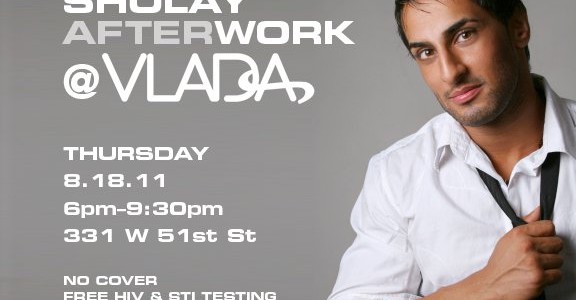 Sholay Afterwork Party on Aug 18th at Vlada
Back by popular demand…join us on Thursday, August 18th for AfterWork summer cocktails at Hell's Kitchen hot spot, Vlada.
Ashu Rai will be serving up your favorite Bolly Lounge beats. Complimentary nibbles and chilled drink specials will be served!
Have You Done It Lately?
Yes, you read right. Have you been testing for HIV & STIs Lately?
*78% of new HIV diagnoses were among men.
*43% were among men who have sex with men.
Get Tested. FREE HIV (Results in 20 minutes) and STI Screening
Services will be provided by APICHA (http://www.apicha.org/)
Posted: August 7th, 2011