Desipina & Co's "Barriers" – Sholay "10″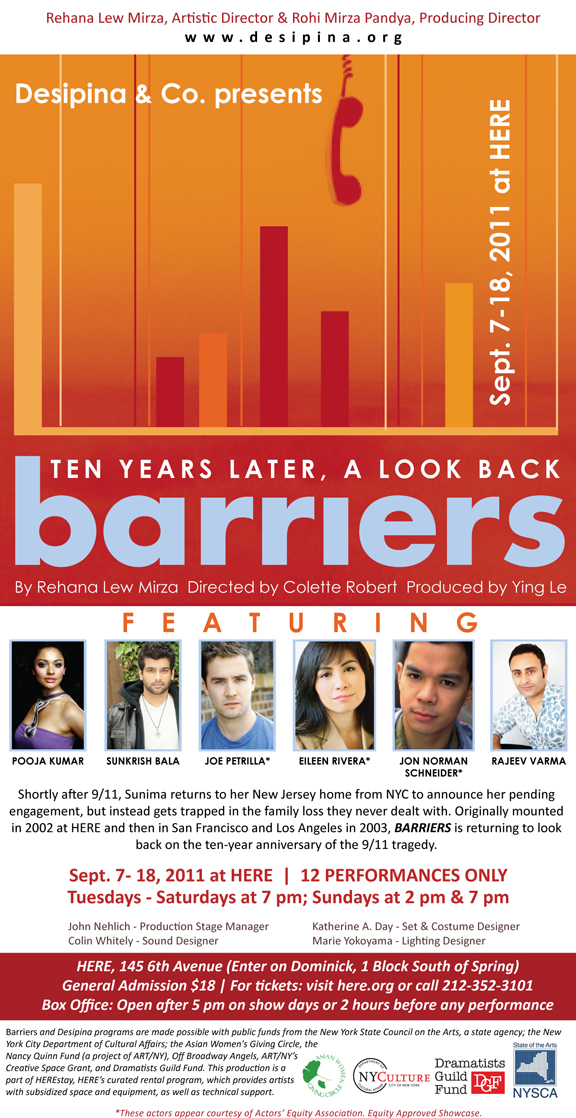 Desipina & Co. presents "Barriers" a play set in 2002 that deals with a pan-Asian Muslim family living in New Jersey and dealing with the loss of their eldest son in the World Trade Center tragedy and the backlash of 9/11. Sholay Events has a special discount code for $10 tix for the Thursday 9/8 show and you can purchase tickets here. Make sure to punch in PREVIEW at checkout. There is also a pay what you can for the Sunday 9/11 for the 2pm matinee!
You can read more about the play here and here in the NYT.
"Barriers" is part of Sholay's "10″ Series. As we mark 10 years of desi + queer + fab this upcoming Spring, we'll be celebrating with events and special offers throughout the year.
Posted: September 7th, 2011