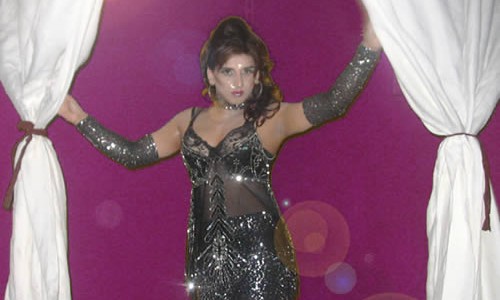 Pride Weekend 2012 in NYC
Get ready to paint the town pink and kick off Pride Weekend on Friday, June 22nd at our Desilicious Hot Pink Pride bash!. We'll be celebrating all weekend with the Pride March on Sunday June 24th followed by Color Me Queer on Sunday night.
FRIDAY, JUNE 22nd
3:00pm
8th Annual NYC Trans Day of Action for Social and Economic Justice
Where: Washington Square Park
6PM
SALGA Pride Reception
Come to SALGA's annual Pride Reception for the community as well as out-of-towners at VLADA Lounge.
331 West 51st Street between 8th and 9th Ave in Hell's Kitchen, NY
10PM – Onwards
Desilicious: HOT PINK PRIDE!
After the reception, walk 9 blocks down to BB King and join us at B.B. King for a an unforgettable night of Bollywood Beats by Ashu Rai, opening set by Atif, big screen visuals by Neeraj, midnight performances, and hot pink giveaways.
Friday, June 22nd at 10pm
BB King
243 West 42nd Street
Btwn 7th and 8th Ave
$20 Cover / $15 before 11:30pm
A limited number of $10 advance tickets available here.
RSVP via Facebook here.
SATURDAY, JUNE 23rd
Dyke March and SALGA NYC Brunch
Join SALGA NYC for Dyke March and Pre-March Brunch!
Pre-March Brunch: TO BE ANNOUNCED
Dyke March: TO BE ANNOUNCED
SUNDAY, JUNE 24th
11:00 AM – 3:00 PM
Manhattan Pride March with SALGA NYC!
Come shake your booty with SALGA NYC as they march down 5th Avenue in the 2012 Manhattan Pride Parade! The SALGA Dance Team will be showing off their new moves with music. Dress up or dress down, but come out and represent SALGA on this most fun of holidays.
Don't forget to bring sunscreen, comfortable shoes, water.
Where: East 39th Street, Between 5th and 6th Avenues!
When: We meet at 10:00AM, Please be there by 11:00AM!
10:00 PM Onwards
SALGA NYC & the Audre Lorde Project Present
COLOR ME QUEER
Biggest Queer People Of Color Dance Party For Pride 2012!
Sunday, June 24th at 10pm
CLUB ELEMENT
225 East Houston Street, Manhattan
MUSIC BY DJ REKHA!
Bollywood, Hip Hop, Soca, Reggae, Chutney music, and more!
Cover $15 before 11pm and $20 after.
Age 21 and older. ID required.
All Proceeds Benefit SALGA NYC & ALP
Main floor is wheelchair accessible.
Women and TransGenderQueer folks especially welcome.
More information is available here.