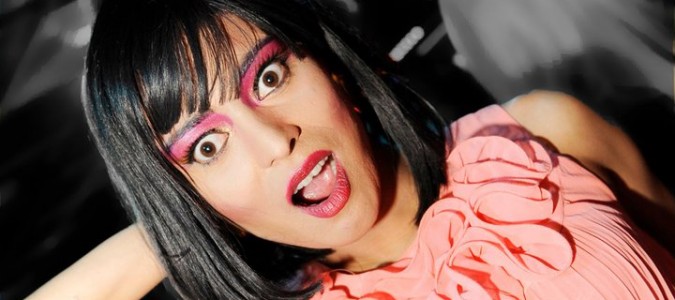 Asifa Lahore – The Battyness In Me
"A live singing desi drag queen will never work. The gay desi community won't get it and you'll be laughed off stage."
That's what I was told even before I started my drag journey. As a teenager I had always dreamt of being a pop star. I watched the Spice Girls like an obsessive fan. I would tape their every performance on my VHS recorder and mimic their every move. I wanted to BE just like them: a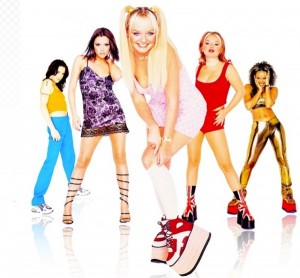 feisty, all singing, all rapping and super feminine singer full of attitude. I wanted to write my own lyrics and voice what was in my mind. I wanted to express the battyness in me and with time I came to realise that DRAG was the most comfortable way for me to do this.
So why couldn't my vision work on the desi gay scene? Or the 'Gaysian' scene, as we like to call it in London. Well my community is used to a legacy of traditional desi drag which is the concept of dancing to Bollywood numbers while clad in a lehengah or sari and, in most cases, looking super masculine by using the wrong make up techniques. I felt I never fitted into this category. I can't dance to save my life but I can shake my batty like Beyonce after a few joints!
For years I watched as desi drag queens took to the stage and although they gave energetic and quality dance performances. I was never inspired. My eyes were always caught by the likes of Ru Paul and Danny Le Rue who in my adoring eyes were super feminine and excellent singers. So could I take that style of drag, mix it with the beauty of Aishwarya Rai and use my camp singing voice to impress the masses? I was willing to take the plunge.
I remember that first performance very well. It was April 2010 in one of London's biggest Gaysian clubs. The venue was rammed and I was petrified! In fact, I had been suffering from nerves two weeks prior to the performance. I had managed to rope in a few hunky friends to dance with me. I needed them for support because I wasn't sure of myself. I was certain something was going to go wrong so I went to a recording studio and laid down versions of Kesha's Tik Tok and Nazia Hassan's Aap Jaisa Koi. I decided to mime in order for things to go smoothly. It's a decision I still don't regret because I wouldn't have been able to handle the pressure of singing live back then.
I walked on stage behind a huge veil held by my dancers. As my name was announced, the crowd roared. I could hear my knees knocking and my heart beating like mad. Then the music started and what followed was four minutes of euphoria. Watching the youtube video back, the performance went brilliantly. The crowd absolutely loved it. I remember coming off stage and the DJ saying that my debut was the best he had ever seen at the club.
I had done it! I had expressed the battyness in me; on my terms and in my style. There was no going back now.
It is going to be three years this April since I began doing drag. I receive death threats from within my community and beyond. I guess people still aren't comfortable with their boundaries being pushed or a person like me being comfortable and totally in control of life.
I live for my people. I live for my audience.
Asifa Lahore xxx
Posted: February 7th, 2013Tags: Asifa Lahore, battyness, drag queen, gaysi, London, Pakistan, spice girls, UK