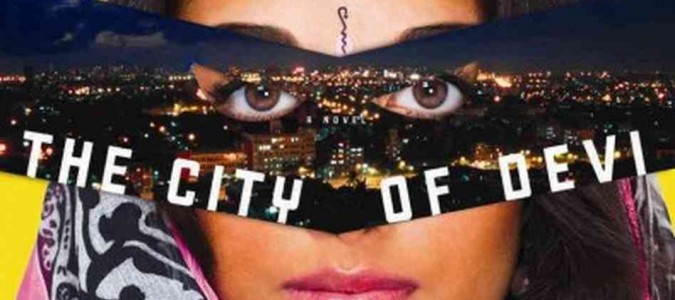 Desi-Q & A with Author Manil Suri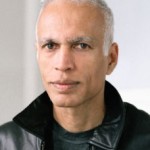 Manil Suri's The City of Devi, hit the shelves last month completing his trilogy which began with his best-selling debut novel, The Death of Vishnu in 2001. Kiran Desai describes Suri's new work as his "bravest and most passionate book." We had the opportunity to chat with the best-selling author about his new novel, mathematics, and his obsession with a certain Bollywood vamp.
Q: The City of Devi has been touted as a dystopian novel. Yet, given the current sectarian tensions and simmering relations between India and Pakistan, the setting of the book is not too far from the realm of possibility. Was there a particular incident or moment for you that inspired the storyline?
A: At its heart, The City of Devi is really a love story more than anything else. An impossible triangle between Karun, his wife Sarita, and his lover Jaz. I added the dystopia to create a background scenario which was desperate enough – the world might end in four days, so Sarita and Jaz are willing to go to any lengths to compete for Karun. Of course, this scenario lies towards the far edges of what's probable: not so useful in predicting the future, but great territory where fiction is concerned!
In terms of actual incidents, I remember the India-Pakistan standoff of 2002, when they got closer to the brink than they ever had. I recall reading a really weird editorial in the Times of India lamenting the fact that if the two countries annihilated each other, there would be no more Urdu poetry, no more biryani, etc. I've tried to bring out the same kind of absurdity in the book – where, on the brink of destruction, rich socialites are still trying to snub people of lower status, and all the contradictions of India go on as usual.
Q: Have you faced any backlash for your portrayal of Jaz—a Muslim man who has sex with men?
A: I haven't – in fact there's been no negative reaction online or in the press. At events, I usually make it a point to read out a rather raunchy scene: when Jaz, at fourteen first discovers sex with his cousin Rahim. But nobody's fainted yet, although three people did walk out in a huff in Kolkata, and two in a suburb of Washington, DC. Most people react very favorably to Jaz's honesty, his openness and exuberance about his own sexuality. At a reading in Boston, a gay man from Pakistan said he'd never personally identified so much with a character in a novel. Let's remember that India is changing very fast in these matters – this January, the magazine Time Out Mumbai put out an entire issue on queer life in the city.
Q: As a writer and a professor of mathematics you are committed to two seemingly incongruous disciplines. How has your background and rigorous education in mathematics influenced your writing and your creative process?
A: I think it does come into play in story development. I feel myself driven to try and figure out an exhaustive list of ways in which the plot can unfold, and then search through the various storylines to find the optimal one. Perhaps I carry this too far sometimes. For instance, at one juncture of The City of Devi I actually believed that I had mathematically "proved" the book could not be completed. See article. Fortunately, my agent (who's not a mathematician, and therefore could not appreciate my "proof") convinced me to take another look.
Q: What was it like having a father who was a Bollywood music director?
A: My father was an assistant to both Madan Mohan, and later, Laxmikant Pyarelal. So I'd go to the recording studios sometimes and be able to say hello to people like Lata Mangeshkar, Asha Bhonsle, and so on. The most fun part was occasionally getting to see movies before they were released in a small preview theater attached to the recording studio. I still remember watching "Caravan" multiple times months before it came out. Especially the dance, "Piya Tu Ab To Aaja" by Helen, which was so influential that I felt compelled to reprise it, strip-tease and all, in the middle of Brooklyn a few years ago. It was a book festival, and you were only allowed to read if you did something embarrassing. Turned out to be great fun, though perhaps the president of my university was a little less amused. Watch Dance.
Q: Tell us about the Bollywood imagery you use in The City of Devi.
A: There's supposed to be a Bollywood film called "Superdevi" in the book, which is a mixture of "Slumdog Millionare" and "Superman" – about a young girl from the Mumbai slums who adopts different avatars of the Devi goddess to fight crime. I was able to have great fun with this concept – in one scene, Jaz and Sarita stumble into the studio where the movie was shot, which now is the venue of an "End of the World" dance party. They end up having a laser flight as they swing through the air, suspended by special effects machinery. And a filmi version of Superdevi herself supposedly comes to life later on, at Juhu beach – either to save the city or destroy it.
Q: Any film adaptations in the works for The City of Devi?
A: Not yet, but I've already begun casting the roles in my mind. Dev Patel would be perfect for Karun, while for Jaz, we need a younger version of someone like Hrithik Roshan. Not that Bollywood actors would necessarily be brave enough to risk their images by taking on such sexually adventurous characters. In fact, it's debatable if Bollywood could do flesh-and-blood gay characters at all, without resorting to limp-wristed stereotypes. So perhaps it will have to be Hollywood instead.
Posted: March 20th, 2013Tags: Death of Vishnu, Manil Suri, Mumbai, The City of Devi