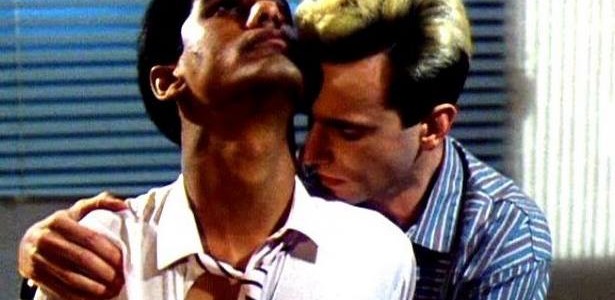 "My Beautiful Laundrette" at IFC on Aug 19
Don't miss one of our favorite queer films ever – "My Beautiful Laundrette" directed by Stephen Frears and starring the young and handsome leads – Daniel Day Lewis and Gordon Warnecke – with a screenplay by Hanif Kureishi.  This classic desi-Brit queer film from the 80s is part of the final summer event in the IFC Center's Queer/Art/Film series, organized by Adam Baran and Ira Sachs.
The event will open with a 60s Bollywood clip, and will be followed by some lively post film discussion about movie — "a story of queer desire animated by dynamics of immigration, class, colonialism, and the dubious promise of urban subcultures that were liberatory and racist in equal measure". Click here for more information.  And, you can view a nice little montage from the film here.
Posted: August 14th, 2013Tags: IFC, My Beautiful Laundrette