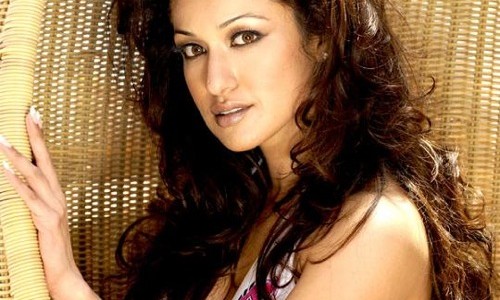 The Bisexual Brainiac – according to Bollywood
Thanks to After Ellen for the heads up on the new queer desi subplot to come out of Bollywood, in the movie "3 Nights 4 Days". The movie is set at a college reunion in Goa with Madhuri Bhattacharya as Zoha, who is disowned by her "affluent Hyderabadi Muslim family" due to her "bisexuality". Regardless, she leads a successful life as a fashion designer and has a long-time crush on her best friend Antara, who was the hot, over-sexed babe from college. Yes, we are all too familiar with that.
But, even funnier is the fact that the promos for the film mention Zoha as having "average looks and sharp brains". Sounds to us like a matrimonial ad one would read in the back pages of India Abroad. I don't know about you, but Zoha seems pretty hot to us (and a brainiac to boot).