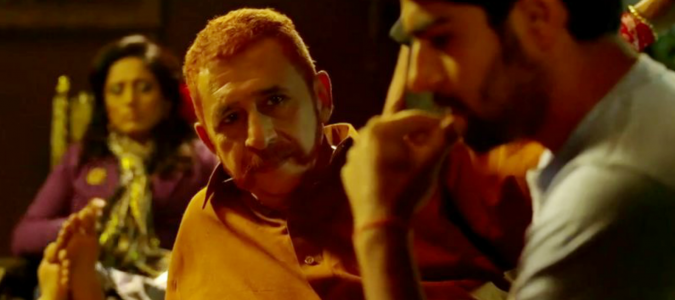 Pakistan's "Zinda Bhaag" Opens in NYC
Three young people in Lahore try to escape the reality of their everyday lives. They succeed in ways they least expected. Zinda Bhaag, directed by Meenu Gaur and Farjad Nabi, and produced by Mazhar Zaidi has been selected as the Pakistani entry for the Best Foreign Language Film at the 86th Academy Awards—for the first in over 50 years. Check out the trailer
here
.
The local lead actors describe their own ability to relate to the characters living in Lahore in the Tribune Express: "Before the film's release, hardly anyone knew or recognised actors Khurram Patras, Zohaib Asghar and Salman Ahmed Khan, who breathed life into the characters of the three struggling young men, desperate for a ticket to a better life. For these men, who belong to humble backgrounds themselves, these roles were too close to home. They knew the dejection which comes hand-in-hand with being born into poverty. The struggle, the grind and the lure of the dark side were uncannily reminiscent of their own lives."
"Zinda Bhaag" opens Friday Oct 18th at UA Brandon Cinema 2. All screenings are open to the public; its advisable to purchase tickets in advance. Cast includes: Amna Ilyas, Khurram Patras, Salman Ahmad Khan, Zohaib and Naseerudin Shah. In Urdu & Punjabi with ENGLISH subtitles.
Show times are 1:30 PM, 4:30 PM, 7:30 PM*, and 10 PM.
UA Brandon Cinemas 2
70-20 Austin St.
Forest Hills, NY 11375
Directions:
Take queens bound E or F Train and get off at "71 Ave – Forest Hills" Stop.
Exit near intersection of 70TH RD and QUEENS BLVD.
Start out going South West on 70TH RD towards AUSTIN ST.
Turn right onto AUSTIN ST.
Arrive at 70-20 AUSTIN ST.
*Co-Director Meenu Gaur and Producer Mazhar Zaidi will be present at the 7:30 PM Screening.
Posted: October 18th, 2013Tags: Amna Ilyas, Film Punjabi, Khurram Patras, Naseerudin Shah, Pakistan, Salman Ahmed Khan, Zinda Bhaag, Zohaib Asghar