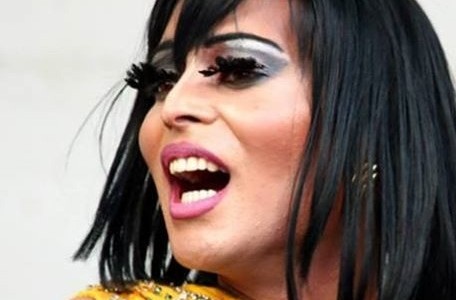 Asifa Lahore's Tum Hi Ho LGBT Campaign!
LGBT rights have had a huge spotlight in recent years and huge progress made around the world however I do feel South Asia is being left behind in this respect. LGBT people exist in our communities but very much in the shadows due to cultural and religious stigma. Many of them either live double lives being married to members of the opposite sex or remain a lifetime in the closet. Visibility of South Asian LGBT people is extremely low on a public platform and I think that is where the problem lies. Until prominent figures such as cricketers, actors and actresses come out, I think it is up to the South Asian LGBT community to rise up to the challenge especially those that are living overseas and are able to.
Bollywood may have taken bold steps forward in representing LGBT people with "Dostana" and "English Vinglish" but it Stephen Fry's recent 'Out There' documentary for the BBC which was truly inspiring. It featured the Mumbai queer scene, the prominent hijra community and even a Brahmin family showing acceptance to their out gay son. Seeing real LGBT people being proud and visible really struck a cord with me and made me question what I was doing for my community.
So I've decided that my next music video shall have a LGBT visibility campaign and I've chosen to cover "Tum Hi Ho" from "Aashiqui 2". This has become the most downloaded and played Indian song in the UK this year and is the true confession of love and unconditional devotion; feelings that LGBT aren't usually portrayed as having. This video will be different in style and tone than my previous videos. It will feature real South Asian LGBT couple and individuals and I hope it goes to stimulate further discussions in South Asian on LGBT issues.
I have started a fundraising campaign to cover production costs and the response from the community has been amazing. The LGBT community in the UK really wants to see the success of this project and I truly believe in reaching my fundraising target and representing the South Asian community globally.
The links below will take you to the fundraising campaign and a personal message by Asifa with her vision behind Tum Hi Ho
Posted: October 27th, 2013Tags: asifa, Asifa Lahore, lahore, Lgbt Indians