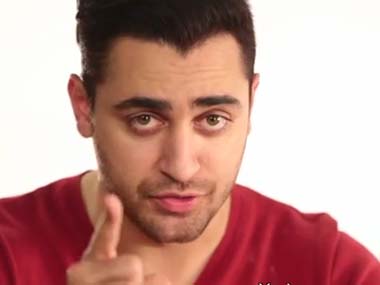 Imran Khan takes on Homophobia
While the Supreme's Court decision to restore Section 377 was one of the biggest disappointments of 2013, it has been amazing to see the massive LGBT support on the subcontinent from  allies within Bollywood, the media and business community.  Just in time for the holidays, actor Imran Khan has taken on the issue with this satirical video and collaboration with All India Bachkod (AIB) –  "Imran Khan  vs Homophobia".
All India Bachkod is a collective of desi comedians whose weekly sketch show, AIB 365, is described as "edgy" and "politically incorrect." They also released "It's Your Fault" this year featuring  Kalki Koechlin and VJ Juhi Pandey which tackled the ridiculous claim that women were to blame for the rise in sexual assaults in India.  You can watch Imran Khan take on ignorance below.
Posted: December 27th, 2013Tags: 377, AIB, Imran Khan