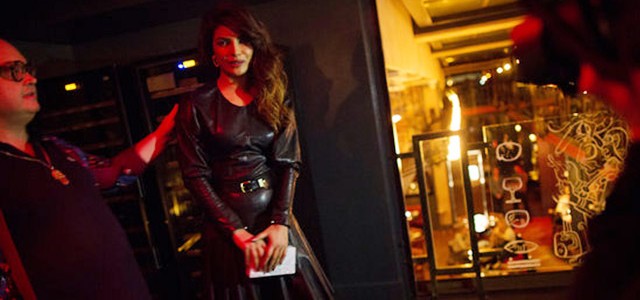 Priyanka Chopra in Today's Sunday Times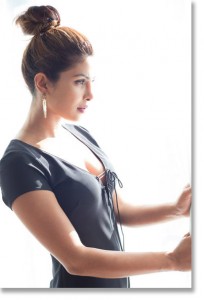 "In one part of the world, I'm one of the top actors in the country, and in another part of the world, I'm a complete newcomer. That's scary for me." —Priyanka Chopra in Sunday's New York Times Fashion & Style section.
While most of us have been swooning over Priyanka since she was crowned Miss World in 2000 when she was just in high school, the Times article points out, "she can eat lunch on a busy Los Angeles sidewalk and not be approached by a single selfie-seeking fan."
All that is rapidly changing since she was named the new Guess Girl this past November and her beachy ditty with Pitbull reaching more than 30 million views on YouTube.
So what's next for this ambitious, bi-cultural, international rising star? "I can't say I have an endgame plan, but I believe in: 'Aim for the stars. If you fall short, you'll fall on the moon.' "  She wryly adds,  "I mean, the moon's pretty good, too."
Posted: February 9th, 2014Tags: Bollywood, Exotic, Guess Girl, Hollywood, New York Times, Pitbull, Priyanka Chopra, YouTube