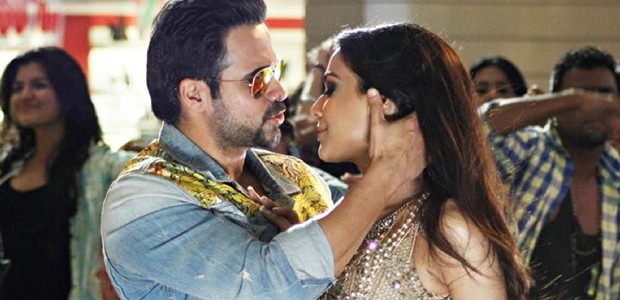 2014: The Year of the Cross-Border Kiss
While relations between India and Pakistan remain icy as ever, it appears that things are at least warming up on the big screen with more Pakistani actors taking their talent to Bollywood. Ali Zafar leads the pack as one of the first Pakistani stars to make a name for himself in India's film industry with his latest role as an  irresistible assassin along side Ranveer Singh in Kill Dil.
Of course, its hard to keep politics out of the picture when you've got  feuding neighbors as Pakistan's highest paid actress, Humaima Malick, learned the hard way after her on screen kiss with Emraan Hashmi in the Bollywood crime thriller Raja Natwarlal made waves across the border. She recently told the Guardian, "I did face some backlash and mostly it was because 'our' woman was involved in a kissing scene and it was considered worse because it was with a guy who was not Pakistani. Local media and society have an obvious bias towards male actors and men in general and the morality standards are different for women. Sexism occurs all over the world, not just in Pakistan."

Check out Dawn.com's round up of Pakistani stars working on the other side and their take on audience reception in Bollywood vs Lollywood.
Posted: December 30th, 2014Tags: Bollywood, Cross Border Kiss, India-Pakistan Relations, Lollywood