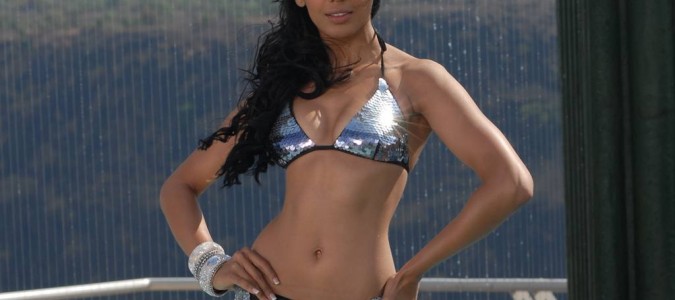 Kiss a Girl – Even for Charity?
In light of the recent news where Charlize Theron raised $140,000 for a charity event by making out with another woman, OneIndia decided to poll some of the top Bollywood actresses to collect their thoughts on the kiss, and whether they would do the deed, even for charity. And, while we aren't too surprised by some of the answers, After Ellen calls it a "disappointing interview" where the top stars – Bipasha, Kareena and Katrina – aren't too thrilled with this, preferring to walk the runway or auction off a dinner date.
Some of the choice quotes are below:
Bipasha Basu: "No I won't kiss any woman for any amount. I will do what I can do on a professional level." (So disappointing!)
Kareena Kapoor: "To raise money for a cause I would do things but within limitations because I have a certain responsibility towards my family and towards the man I am in a relationship with." (Do you think Saif would really mind??)
Katrina Kaif: "Charlize comes from a different social set-up. I wouldn't even kiss a woman for a film." (So she attributes it to social standards? Isn't she dating Salman Khan, and as noted by After Ellen readers, wearing quite the revealing shirt!)
And, of course, no comment from Priyanka Chopra, Lara Datta and Kangana Ranaut, who wanted to know the names of the other actresses being interviewed.
But, there was one bright spot in this interview – Megha Godse (pictured above) – who mentioned she would kiss a girl for charity, and even "kiss a woman on the lips in a film if it's a great script, banner, director and goes with the flow of the story." This is what they call acting, right ladies?? We adore Megha (aka Janet from "Fashion") and love the fact that she's not as uptight as her peers.

Loading ...
Posted: November 10th, 2009Tags: Bipasha Basu, charity, Charlize Theron, Kareena Kapoor, Katrina Kaif, kiss, Megha Godse
One Comment