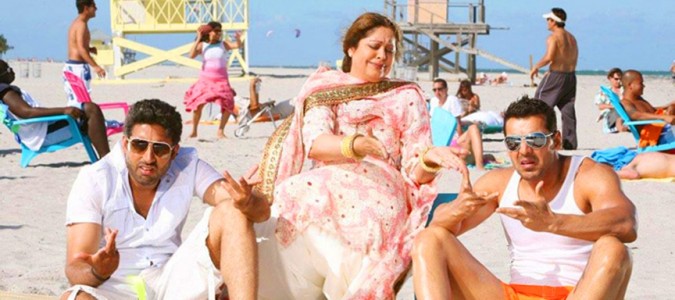 Kirron: "BOLLYWOOD IS FILLED WITH CLOSET GAYS"
The Mumbai Mirror interviews Kirron Kher who is a leading Indian actress, BJP Member of Parliament and an LGBT icon. She has always been outspoken on gay rights in India even though the political party she is affiliated with has its own ideologies that deny our existence. You may recall seeing her as the mother in "Dostana" trying to break up John Abraham and Abhishek Bachan but finally accepting her son for who he is.
In the interview, she exposes the hypocrisy within the Indian film industry and how leaders in the industry are missing out on an opportunity to be a catalyst for social change. "Bollywood is filled with closeted gays who pretend to be straight. It will take a long time for people to be open about the issue. The change definitely needs to start with our film industry."
Of course we have always known that there are actors who remain closeted in Bollywood (and Hollywood for that matter) in order to get ahead. Cricketers and Bollywood stars are worshipped in India. The unfortunate part is that it will take a long time for India to accept gay Bollywood mainstream actors. If they only acted as heroes in real life as they do in the movies, maybe our LGBT brothers and sisters would not be a marginalized segment of society in India.
Posted: April 17th, 2015Tags: Bollywood, Closet, Kirron Kher, lGBT, Mumbai