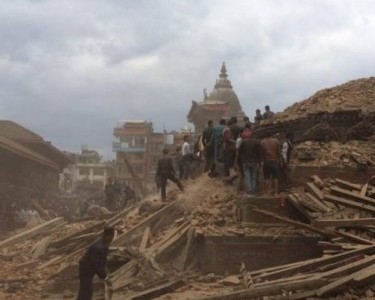 Nepal Earthquake Relief Efforts
With the death toll climbing to 4,000 as a result of Saturday's 7.9 earthquake in Nepal, the deadliest in 80 years, the situation is extremely dire.  While humanitarian aid is beginning to flow into the capital, authorities are still trying to deal with the situation outside of Katmandu.  There are many ways we can help – most important for Nepal is to donate money to effective and efficient charities that have an established presence on the ground.  Here is a link to nonprofits that say they will provide relief in Nepal and that have received either a three- or four-star rating (out of a possible four) from Charity Navigator.
Also, fashion designer Prabal Gurung, via his organization Shikshya Foundation Nepal, has established the Nepal Earthquake Relief Fund which will distribute 100% of the funds accordingly based on the latest needs on the ground.  You can learn more about the fund from Prabal during his interview on CNN today.
Posted: April 27th, 2015Tags: Nepal Earthquake, Nepal Earthquake Relief Fund, Prabal Gurung