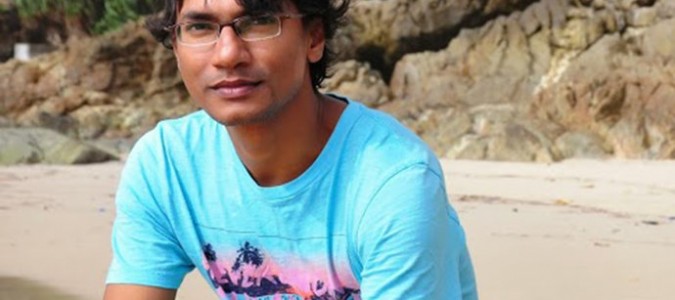 LGBTQ Rights Activists Killed in Bangladesh
We are shocked, angered, and saddened to learn about the brutal murder of  Xulhaz Mannan, Editor of Bangladesh's first and only LGBTQ magazine, "Roopbaan," along with his friend,  Tanay Mojumdar in Dhaka today. Mannan also worked at the US development agency, USAID.  Mojumdar was an actor and also worked at "Roopbaan." They were both killed in Mannan's home by six militants claiming to be parcel couriers who attacked the residence guard and forced their way into Mannan's apartment.
The double murder comes on the heels of the killing of  Rezaul Karim Siddiquee, professor of English at Rajshai University who was hacked to death in similar circumstances, and a surge of violent attacks on secular activists, bloggers, and religious minorities.  The murders of Mannan and Mojumdar represent the first time LGBT activists have been targeted.  Xulhaz Mannan was also one of the organizers of Rainbow Rally which, since 2014, has been held every April on Bengali New Year.  However, due to increased online threats, local police banned the rally and arrested many of the LGBT activists.
There is currently a petition circulating via change.org to ask Facebook to take down the "Voice of Bangladesh" page that includes hateful posts and rhetoric against the LGBTIQ community in Bangladesh.
Friends and family have been paying tribute to Mannan on social media. His niece wrote: "He was young, talented had a great job and believed that everyone, especially those marginalized in society had equal rights. He fought for what he believed in, in a place like Dhaka, and now he is no more."
The government of Bangladesh has been widely criticized for not taking strong action against the extremist groups instigating the violence. Champa Patel, Amnesty International's South Asia Director, said: "There have been four deplorable killings so far this month alone. It is shocking that no one has been held to account for these horrific attacks and that almost no protection has been given to threatened members of civil society. Bangladeshi authorities have a legal responsibility to protect and respect the right to life. They must urgently focus their energies on protecting those who express their opinions bravely and without violence, and bringing the killers to justice. The authorities must strongly condemn these horrific attacks, something they have failed to do so far."
Posted: April 25th, 2016Tags: Bangladesh, Mahbub Tony, Xulhaz Mannan