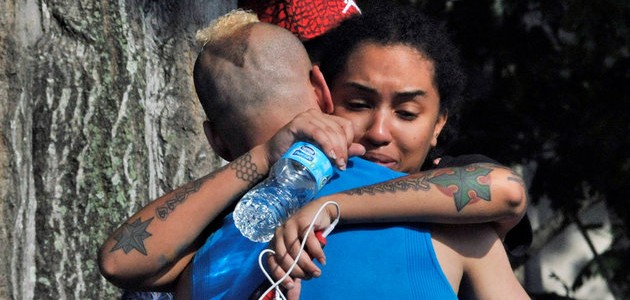 We Will Not Be Silenced by Homophobia and Gun Violence
There are simply no words to express our sadness and outrage over the horrific shooting in Orlando, Florida. We  send our deepest condolences to friends and families of the victims. An official Go Fund Me account has been set up here to help provide support to victims and family members. It's hard to think that almost a year ago, we were celebrating the Supreme Court's decision affirming the constitutional right of same-sex couples to marry.  We will not be silenced by this hateful act as we can only move forward towards a more progressive, inclusive world. We will also not allow our grief to be hijacked by the voices of the far-right who want to steer the conversation away from reforming our insane gun laws and fighting homophobia.
It's imperative that we make our voices heard to ensure that stricter gun control measures are passed so we do not have to relive this same scenario.   You can see how your Congressional representatives voted on expanded background checks here.  Here are some ways to contact your Senators and Reps in Washington:
There will be a vigil on Monday, June 13 at 7PM outside of the Stonewall Inn to  remember the lives lost to  senseless violence and stand together against these acts. Sholay friends are gathering in front of the coffee shop Chalait—224 West 4th Street, New York, NY 10014 (between 7th Ave and ChristopherSt ) at 6:30pm and then walking in solidarity to Stonewall. For further details on the vigil, visit the Facebook page here.
Posted: June 12th, 2016