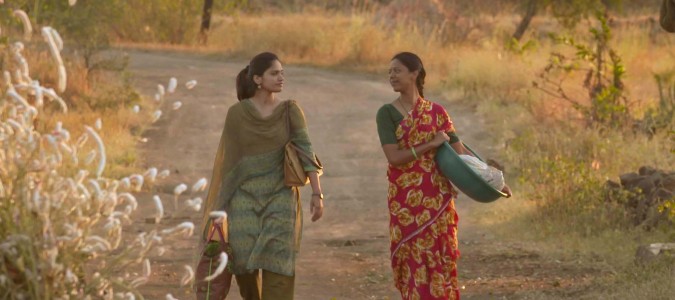 Inside the Making of "U for Usha"
While Ek Ladki Ko Dekha is being heralded as mainstream Bollywood's first feature focusing on a lesbian relationship, independent Indian filmmakers have been producing films with desi-queer themes for decades. BomGay, Fire, and My Brother Nikhil are one of dozens of critically acclaimed productions that have tackled the topic. We're thrilled that Sholay's very own visuals maestro, Lotus Visual, has co-produced a Marathi language short film, U for Usha— a nuanced portrayal of  a single mother who works as a farm laborer and is drawn to a female school teacher.
Lotus Visual  gives us his first-hand glimpse into the making of this groundbreaking Marathi short-film:
Rohan Kanawade, known for his bold unusual shorts like Ektya Bhinti, Sundar and Khidkee approached me with a few scripts to choose from around mid-2018. While all his scripts were unconventional, this nuanced and layered story and the character of Usha riveted me. I committed my financial support to Rohan for bringing the journey of a late 30 something single mother and a rural farm laborer to life. We worked on refining the script by reviewing with industry contacts in India and US.  Although keen to work on this story, he was well aware of budgetary demands and challenges of filming a queer story with outdoor scenes in the rural Indian village. Fortunately, famous author Devdutt Patnaik, who was just as mesmerized by the story decided to join in with additional financial backing and the project took off.
Rohan and I reviewed several Marathi film actresses for the pivotal role of Usha. We were delighted when seasoned actress Kiran Khoje, known for her roles in movies like Talvar, Hindi Medium and upcoming Super 30 agreed to play the role of Usha. Hotelier Keshav Suri, Karim Ladhak and Industrialist Radhika Piramal joining the venture gave it a further boost to allow us to stay true to Rohan's vision and ensure superior production quality of the finished product.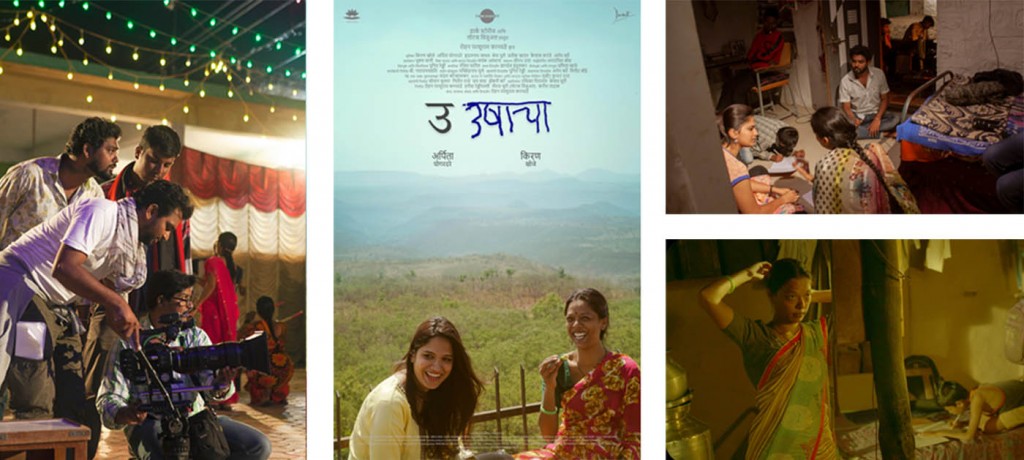 The production crew bore the wrath and challenges due to the storyline and even unseasonal rain showers to complete the shoot on time. Kiran, Arpita Ghogardar and the cast brought their subtle and layered characters to life under Rohan's keen detail-oriented direction. The post-production team also worked diligently to add the flourish including the 5.1 channel soundtrack. Coming from a film editing background, I consulted on those aspects of post-production.
A privately held screening in Mumbai earlier this month was attended by 100+ residents of the village where this film was shot. Not only did we get positive reviews from them, but we have also been invited by the Sarpanch (head of the village) to screen this film in the village. Now as this film continues its journey through various festivals, it has already started the much-needed dialog for bridging the gaps towards understanding and acceptance of the LGBTQ+ community. We hope our friends in New York get to see this film soon and love it as much as the team has loved bringing Usha's story to life.
Posted: February 10th, 2019Tags: Indian Lesbian Film, Lotus Visual, Marathi film, Rohan Kanawade, U for Usha