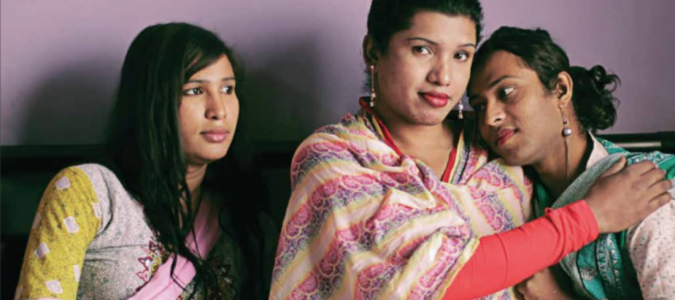 Bangladesh's Trans Community Granted Full Voting Rights
"From now onward, a third gender individual can be a voter with their own identity, as a hijra," Abdul Baten, the Director of National Identity Registration declared. The trans community of Bangladesh has finally been granted the right to register to vote under a "third gender" identity category. Government officials allocated the category on the national voters' list for the country's trans community, commonly known as hijra. Prior to the change, Bangladeshi voters could only sign up as women or men.
"The press has already been ordered to print the new forms. Now they can identify themselves as hijras on the national voters' list." Baten explained.
In 2013, Bangladesh legally recognized the Hijra population as being a "third sex" for travel, identification, and other core civil rights. The addition of the voting category is the most recent progressive move by the government.
Pakistan passed the landmark Transgender Persons (Protection of Rights) Act in 2018 which affords people the right to choose their gender and to have that identity recognized on official documents, including national IDs, passports and driver's licenses. The bill prohibits discrimination in schools, at work, on public modes of transit and while receiving medical care.
While much work on LGBTQ rights and gender equality is still be done in South Asia, the progressive bills in Bangladesh and Pakistan along with the historic decriminalization of gay sex in India last year are steps in the right direction.
Posted: May 3rd, 2019Tags: Bangladesh, Gender Equality, hijra, India, LGBTQ, Pakistan, South Asian LGBTQ rights, third gender, voting rights