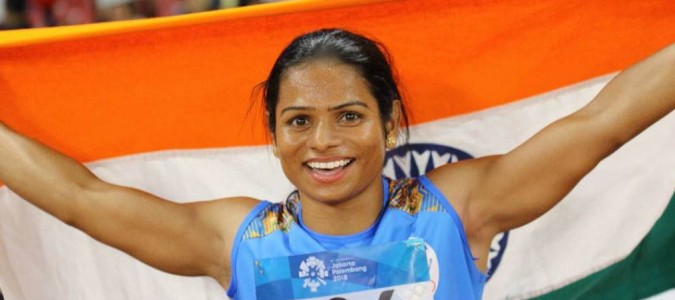 Dutee Chand—India's First Openly Bi Athlete
"I have always believed that everyone should have the freedom to love." Dutee Chand, the 100 m record holder and winner of two silver medals at the 2018 Asian Games, is the first Indian sports star to acknowledge being in a same-sex relationship.
India's fastest running woman, Chand, 23, was previously known for fighting for the right to compete in races against other women. She has hyperandrogenism, a condition that naturally produces high testosterone levels, and which in 2014 prompted the sport's governing body to ban her from competition. The decision was reversed a year later after she courageously challenged it in court.
On Sunday, Ms. Chand was quoted by The Sunday Express as saying that she was in a same-sex relationship with a woman from her rural village in eastern India. She said she was inspired to go public after September's ruling by the Indian Supreme Court that unanimously struck down Section 377—a colonial-era ban on consensual gay sex.
"There is no greater emotion than love and it should not be denied," Ms. Chand declared. Read the full article in The New York Times. You go, Dutee!
Posted: May 20th, 2019Tags: Dutee Chand, Indian Sports, Same Sex Love, Section 377