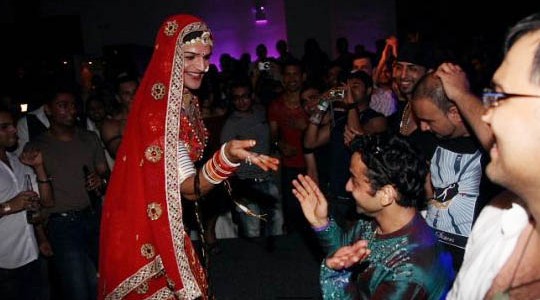 Remembering Queen Harish
We were shocked and deeply saddened to learn that Queen Harish and three other folk artists were killed in a highway accident in India when their SUV crashed into a truck today, June 2nd. The group was on their way to Ajmer from Jaisalmer for a performance when the incident occurred.
We had the privilege of having Queen Harish perform at two of our events—gracing the stage of Highline Ballroom at the Color Me Queer party we co-hosted with SALGA-NY and the Audre Lorde Project back in June 2008 and our 7 year anniversary bash in 2009. The performances were among our most memorable—with Queen Harish whirling ethereally across the stage, working the crowd up like no other drag artist and bringing a level of artistry to the performances that left us all in ecstatic awe.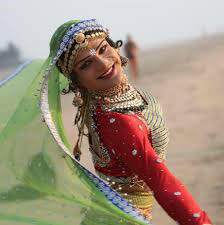 Queen Harish gained worldwide recognition over the past decade, performing various Rajasthani folk dance forms like Ghoomar, Kalbelia, Chang, Bhawai, Chari in India and international cultural events across the globe along with screen appearances on 'India's Got Talent' and several Bollywood films.
"Queen Harish is my alter ego – drag is in my blood, and while I am dressed as her I can let loose all my greatest passions, flirtations and wild behavior!" is how the renowned artist is self-described—bringing a traditional dance form to broad audiences while simultaneously challenging assumptions around gender in folk performance.
We will never forget Queen Harish's grace, flirtatious humor, and kindheartedness during our brief times together in NYC. Harish—the world is a little less bright without you but everyone you touched will carry your wild spirit.
Watch Queen Harish's unforgettable 2008 Sholay dance performance to Dil Chiz Kya Hai here.
Posted: June 2nd, 2019Tags: Indian Folk Dance, Queen Harish, Rajasthan