Q & A with Faraz Ansari on His Upcoming Queer Short Featuring Shabana Azmi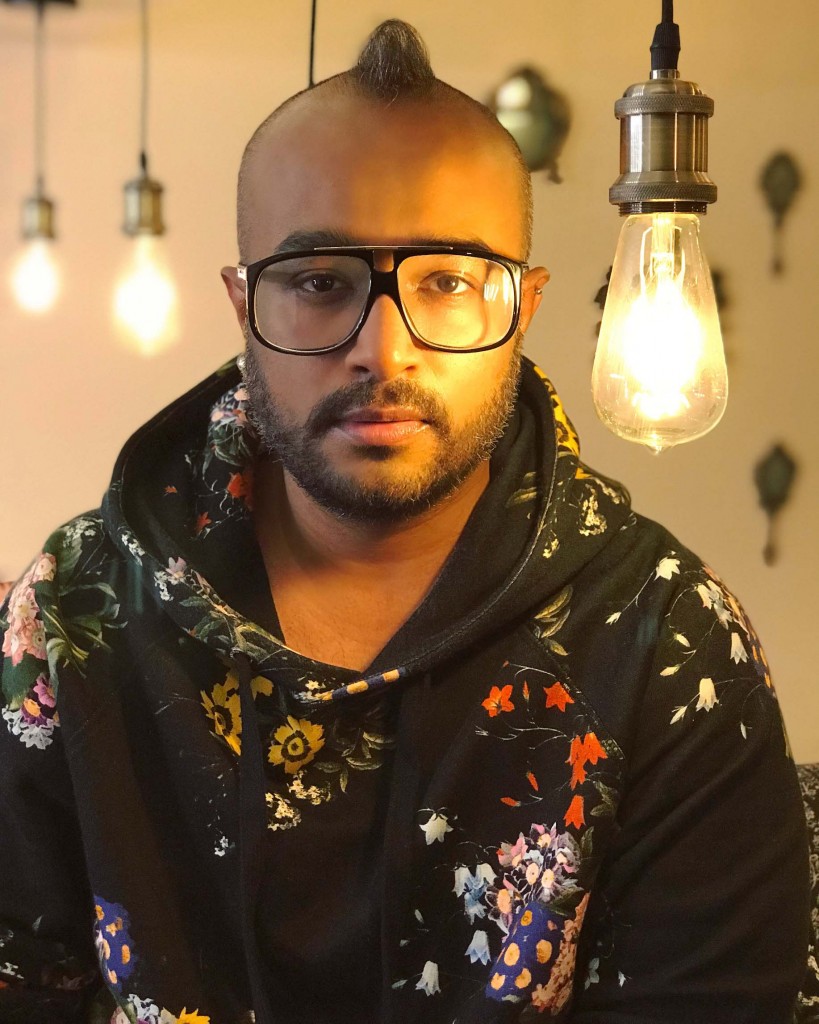 Fresh from the success of India's first LGBT+ short film Sisak winning 59 international awards, filmmaker Faraz Ansari has now embarked on another ambitious short film—Sheer Qorma. The film, under production, tells a story of a daughter (Divya Dutta), who is in a same-sex marriage and returns with her partner (Swara Bhasker) to seek the approval of her mother (Shabana Azmi). The stellar cast and story are already creating a buzz in India and internationally. We caught up with Faraz recently amidst his hectic schedule to get a behind-the-scenes take on his new creation.
Q: What was your inspiration for this story? 
FA: Inspiration never comes from a singular source. Like all the greatest feelings we know of, it develops with time. There are many individuals, instances, dreams and inspirations behind Sheer Qorma. It is a culmination of many beliefs and needs that need to be addressed and spoken of freely, without guilt, in the mainstream realm. Sheer Qorma tells a story of minority within minority, of women of colour, women empowerment, Islam as a philosophy and Urdu as a dying language.
Q:Why was it important to cast mainstream Bollywood actresses in these roles? 
FA:I always cast instinctively. Shabana Azmi ji, Divya Dutta & Swara Bhasker are phenomenal actors—each of them trailblazers. Their works have always celebrated the harmony of mainstream cinema and the most important and relevant subjects and characters that need attention. Sheer Qorma is about that— bringing the mainstream and relevant together and embracing it. The casting needs to serve the story and so I followed my heart and reached out to them. Thankfully, it all aligned and we have such a powerful cast that will be seen on screen for the first time ever in Indian cinema. I'm immensely grateful to all three of them.
Q:How do you think this film will help forward the discourse of being queer in post 377 India?
Sheer Qorma is a universal film talking about two of the most universal emotions that each one of us, whether we identify as heterosexuals, homosexuals, asexuals, etc. have been through at various point in our lives — acceptance and love. It is not just an Indian subject. It has a larger universal relevance to it which I think should be the work of all art—deeply rooted in the nation, absorbing its nuances but also very universal at the same time, to bind us all together and make it easier for the message to reach where it is intended to. Sheer Qorma is a film I have made for my mother and every parent in this world. This is all of our stories that I have attempted to tell through a singular experience.
Q:Do you ever see Bollywood focusing on trans characters as protagonists in a Hindi feature film?
FA:I cannot speak for "Bollywood" and what it will do or what it won't. I can speak for myself. I happen to be a part of the Indian film industry and if a part can represent a whole then it is only right to mention that for the last one year I've been trying to make my first feature film, titled Sabr, about an Indian transgender woman. To find the right transgender candidate to essay the lead role, I went on a casting spree that lasted for more than a year—I even held free acting workshops for the Indian transgender & queer community in Delhi & Mumbai. Unfortunately, I couldn't find the right actor from the trans community to essay the role. It made me realise how we have failed as a society that we don't have trans actors. Most of the Indian trans community has been so engulfed in meeting their daily needs and requirements that they didn't have the time to pursue acting as a profession. I have made a promise to them to keep hosting these free acting workshops more often so that they have the best professionals from the Indian film & media industry to train them and guide them to find their way onto the big screen. It's a long way but I am glad we've begun our journey.
Q:What is next thing to watch out for Sheer Qorma? A poster launch?
FA: We have been getting a great deal of attention from national and international media, which we are extremely thankful for. It's rare to see so much excitement for a queer short feature film. We do plan to do a poster reveal later this year followed by a trailer release, in another event after that. Films that are mainstreaming the queer narrative need to be wholly celebrated as much as possible and so we are going to go full throttle with everything we can do to celebrate Sheer Qorma.
Posted: September 11th, 2019Tags: Divya Dutta, Faraz Ansari, LGBTQ Bollywood, Shabana Azmi, Sheer Qorma, Sisak, Swara Bhasker